Because Dak was a 4th round pick, we act like he was a nobody in college. That's simply not true. He was one of the most hyped QBs when he was at Mississippi State. Some of the other quarterbacks that were talked about when Dak was in college were people like Jameis Winston, Marcus Mariota, Paxton Lynch, Cardale Jones, JT Barrett, and Baker Mayfield. All of those guys are LOL to most NFL followers, but Dak ended up at least relevant and in the conversation as an NFL QB, and has at least fans. Keyshawn is a Dak fan. Steven Ruiz is a Dak fan. There are lots of Dak fans. Funny how things turn out eh?
I was a Dak fan when I watched him in college. He came on the scene out of nowhere and I thought this young kid had potential. In the same year, Romo had his best year of his career. I was watching Dak on Saturday, and Romo on Sundays. I even thought Dak could've been Romo's successor. I was like…. "what if this guy became Romo's successor on my favorite team? That'd be cool." And then when my dreams actually came true and heard the Cowboys drafted him, naturally I was psyched, but I was wondering why they chose him so late. I thought he was much better than that. I obviously didn't expect in the slightest that he would be promoted to starting Quarterback so soon. Life was so fun as a Cowboy in 2016.
What I find most impressive about Dak in college is he played for Mississippi State and had them at #1 in the nation most of the year. I went back and watched the main game of the year today on youtube vs Alabama, and altho he threw 3 picks…… he still kept them in it and ended up losing by only 5 points. He was one game away from playing in the SEC championship game against the greatest college coach of all time, and probably would've then beaten Missouri and gotten into the playoffs. People like to praise Joe Burrow, but he played for LSU. If Dak played for LSU or Alabama, he would've won a national title too. Think what Saban could've done with Dak. And that host of all stars at LSU would've made life really easy for Dak too.
Mahomes never elevated Texas Tech. 4-8, 7-6, 5-7. Yet Dak severely elevated Mississippi State. Since he graduated, MSU goes back to irrelevant. Josh Allen played for Wyoming so I'll cut him some slack, but if those guys are so good, why did only Dak elevate his usually dogcrap program and those other guys didn't?
These are the guys Dak had on offense in that #1 ranked MSU team in 2014: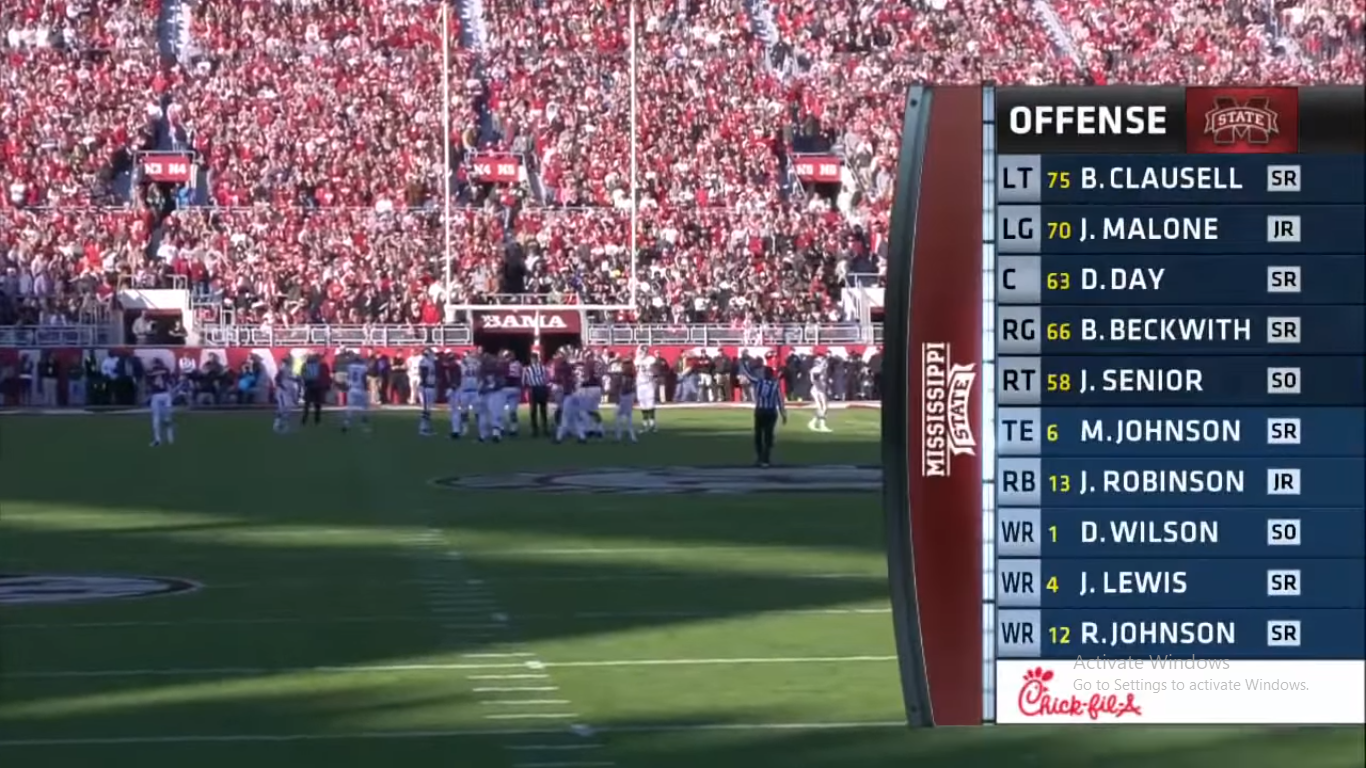 Wait… who the heck any of these people??? Oh right… my gardener, my plumber, my cable guy. Sure Mississippi State had Preston Smith, Chris Jones, and Darius Slay?? (I don't know if he was on that team) and that's an awesome defensive lineup, but Dak played with a bunch of nobodies on offense that he elevated to #1 – which is the only side of the ball he had anything to do with.